Welcome to a different kind of sex chat and adults only social sexperience. Here you can find quick and easy, fast, and free access to many sex chat options, along with profiles, private messages, group activities and more.
Here you can choose jump right into the free sex chat area, even as an unregistered guest.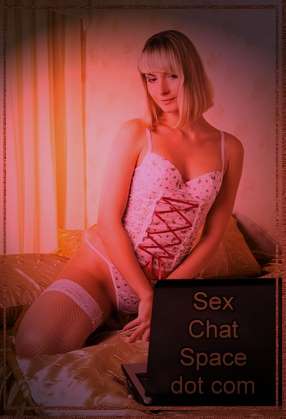 No registration sex chat is available, however if you'd like to enjoy all the good stuff simply register a username. It takes just about 2 minutes and you can be registered free.
Enjoy having a profile where other people can find you and send you private messages, even if you are not online at that exact moment. Create an avatar pic that can be used in the text chat rooms, and throughout the other areas of the site as well. Search through profiles to find other like minded adults who share similar sexual fantasies as well. Registered users can upload and share pics, check out other member's photos, blogs and more.
Our on site sex chat roulette is a fun way to watch and or share live video with random people live on the network 24 hours a day. Cam to cam for free with other visitors here at sex chat space, it's fast, fun and easy! Join in some of the group blogs or other group discussions and you can engage other people from around the world, continuing the conversation 24/7. Keep an on site inbox here, and you can send and receive private emails with other members as well.
We invite you to share your sexual stories, and join in the adults only discussions, some open to the public, and some are members only. There are tons of great, free features here at sex chat space, and we invite you to join in the fun!