The new cover image things that can be added to profiles and groups is currently best at these pixel dimensions:
824 pixels wide
x
225 pixels tall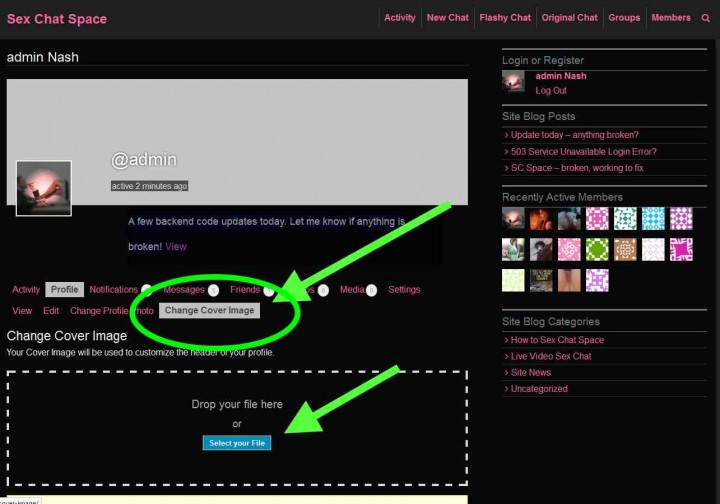 We hope to have a better system that will one day handle cropping and image placement, but for now it's best to use an app or program to crop whatever pic you want to use as a cover photo via some other method – even an online image editing / cropping site. Once you have cropped / resized your picture to 824 x 225 then it should fit well with the current theme we are using as of Dec 2015.
I suggest resizing your photo first. Whatever system you use, resize the image to 824 pixels wide first..
then crop your 225 pixels tall..
Your efficiency mileage may vary.
Future themes may change the sizing of this and all photos people had before could get thrown off, so consider the uploading of cover photos to be experimental, and only upload a pic that is okay for the world to see if it's size is changed down that road.