It's easy to upload a picture, and make some picture albums to share with the world, or just to share with your accepted friends on sex chat space. Many people have a hard time finding where this feature is, but once you know where these options are, you can upload uncensored risque pics fast and easy.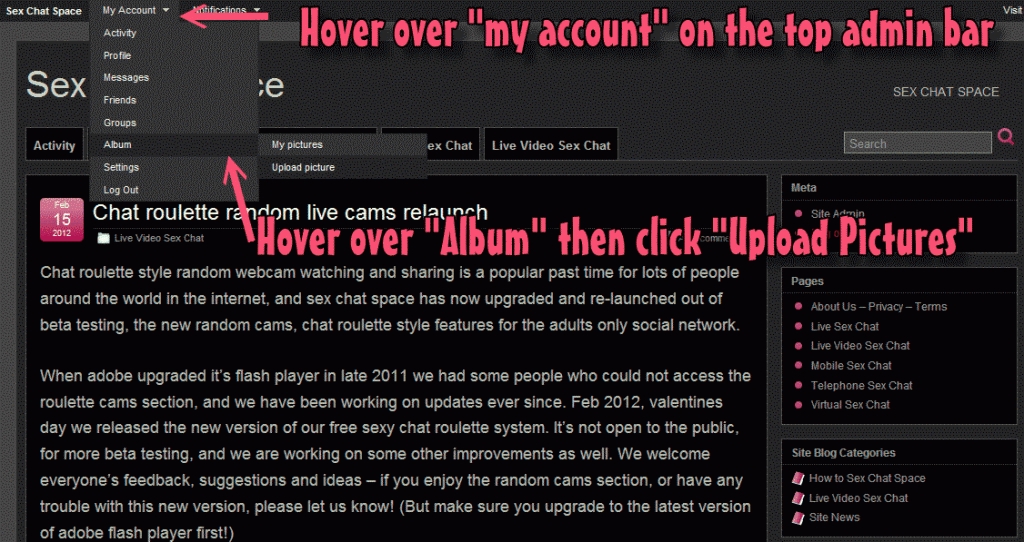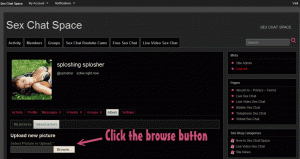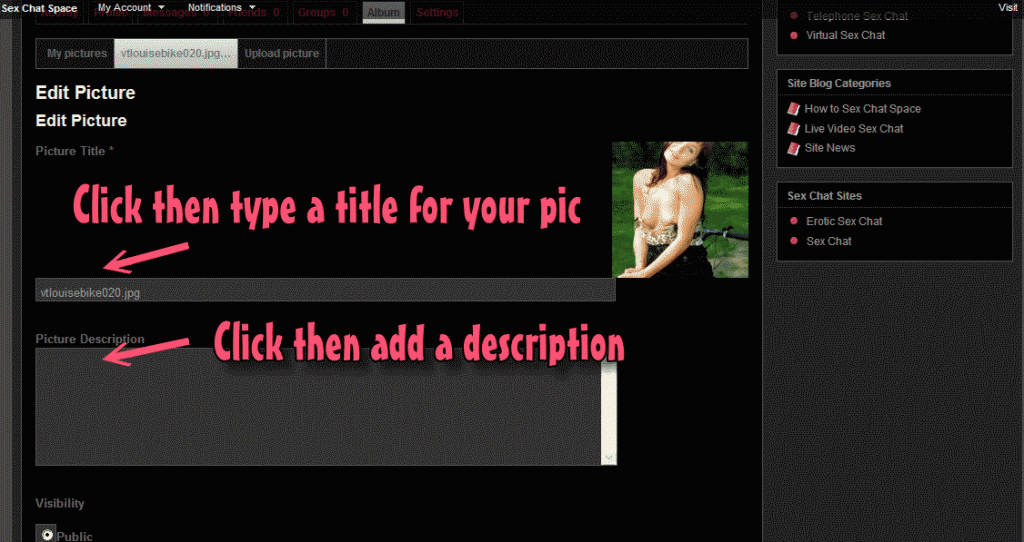 After you enter your title and description, scroll down a little and you will see a button to "save" – once you click save, your picture is added to your album.
There are some more options you can select here, such as if you would like your picture to be private, or viewable by accepted friends only. Add a good title and description of your pics so that other members of sex chat space can find your pics and comment on them.