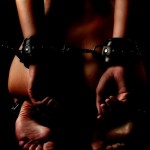 Public Group
Active 2 months, 1 week ago
Real Life BDSM
B&D (Bondage & Discipline), D&S (Dominance & submission) and S&M (Sadism & Masochism)
Cybernetic Life BDSM
Is the BDSM form through chatboxes phonesex and cam to cam
What most do not know is that Being fetish, gay, bi, etc is also being into BDSM
For those vanilas and wannabe's this is where you get your info about what it is.
Please login
You need to be logged in to upload Media or to create Album.
Click HERE to login.
Media Gallery